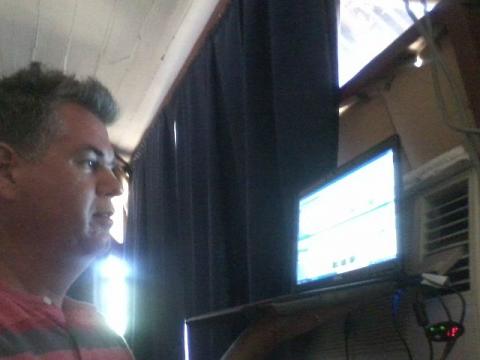 In the larger towns, there are cyber cafes where you can rent computers and Internet usage.  But it is rare for a family to have their own computer.  I can remember going to the library to do research and writing papers by hand.  But I also have more recently attended classes with the advantage of a computer for research and word processing.  Having a computer gives the Nicaraguan student the opportunity to learn so much more than was previously possible.
We take down used computers, mainly laptops because they are easier to transport, that have been donated to the ministry.  The laptop hard drives are cleaned of any user data before they are taken down and checked to make sure they are free of viruses.
We also attempt to repair the computers when they develop problems in Nicaragua.  This can include sticking a malfunctioning hard drive into an air conditioning vent to keep it cool while we try to recover data from it.  We've also taken down replacment optical drives and replacement LCD screens.